Welcome! 
Thank you for visiting us on our webpage.  It is my joy and honor to briefly introduce you to First Presbyterian Church in Beatrice, Ne.  We are a church family of all ages that enjoy spending time together in fellowship, growing in our faith, worshiping God, and eating (we eat A LOT). 
We also continue to find new ways to reach out to and engage the community around us.  Find out more about our "Sweet Dreams Bed Ministry," our service for the hungry through Warren's Table, or our support of NA and AA.
We are in the midst of establishing more ways to engage and serve the needs of our community, so keep returning here to find out what else we have in the works or visit us in person.  If you'd like more information or if we can support you, please reach out to us at the contact information on the bottom of the page.  Have a blessed day!
Pastor Zac Wolfe
---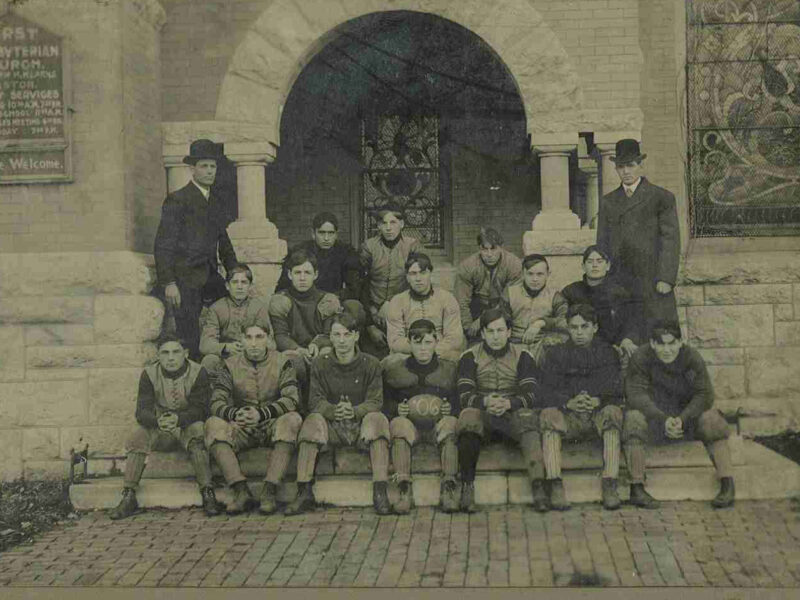 ---
Our History
First Presbyterian Church of Beatrice was organized March 17, 1869 with five charter members, Mrs. Sara Ann Blodgett, Mrs. Mary Griggs, Miss Anna Griggs, and Mr. and Mrs. Robert H. Weeden.
We are most grateful today for the vision of those early pioneers. Our heritage is a result of their continued efforts.
In 1867 the Rev. Benjamin F. McNeil was sent to Beatrice by the Board of Home Missions of the Presbyterian Church, U.S.A. in response to an appeal by Mr. Reuben Blodgett who saw the need for religious work in Beatrice.
The Church was organized under the direction of the Missouri River Presbytery. The first meetings were held in a school house south of the present Junior High School. After many trying experiences, the Rev. McNeil and the trustees purchased some lots on the outer edge of town, the location we all know so well as Fifth and High.Aid was solicited from the East and at home, and the Board of Home Missions gave $1,600, a large sum then, toward the erection of a church building.
This building was erected in 1871, but only the basement could be used because of the lack of money. In 1879 it was completed.